Order PHALLOSAN now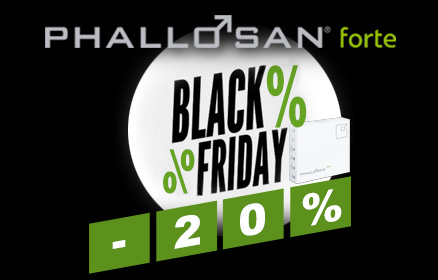 Black friday special !
Save 20% on PHALLOSAN forte !
(valid until Mon. 28th)
+ 4 sleeves for free + NO shipping fee
Save more than 201 USD in total
NO CODE REQUIRED
Product:

PHALLOSAN forte

Price:

379.00 USD

303.20 USD
Shipping:
No shipping fee
Visitors from the United Kingdom, Australia or Canada select your country on the top of this page or click on the correponding links in this paragraph.
Our contribution to your anonymous purchase
Plain packaging (no indication of the nature of the product)
No intended purpose is shown on the remittance order, as the account was opened for this product only
By continuing with the order you declare your consent to our General Terms and Conditions of Business.