After a few days you will be wearing PHALLOSAN forte like a second skin.
The PHALLOSAN forte principle
Gentle stretching promotes cell growth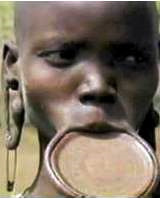 PHALLOSAN forte applies a simple mechanism used both by primitive people and modern medicine:
If the tissue is constantly distended, the body is automatically stimulated to reproduce cells. The astonishing result is that the skin, entire body parts such as the neck or even limbs react by lengthening and enlarging. The process is hardly noticeable, but effective and natural. The success of gentle but constant distension, resulting in extension and enlargement of the lips, neck, earlobes and penis in primitive peoples, has been documented.
Use in medicine
The principle is so simple and safe that it is also used in advanced medicine: e.g. for leg extension. In skin grafting surgery the skin is overstretched in order to enlarge the area for transplantation. The same applies to breast surgery: so-called expanders create space for inserting an implant.
PHALLOSAN forte also works according to this principle. The efficacy of PHALLOSAN was scientifically proven/confirmed in a 2004 study. PHALLOSAN received a mention in Sexual Medicine, the world's most prominent urological medical journal in 2005 on the subject of penis enlargement, and in 2009 on the subject of penis curvature.
We will be pleased to send original articles to your attending physician.
How PHALLOSAN forte works
In a sophisticated system PHALLOSAN forte exerts gentle tension on the penis. In our system - enhanced and perfected many years of research and application - glans and foreskin are enclosed in a protective cap and a special, airtight sleeve. The penis is then secured in a mechanism with stretch belt that exerts a continuous, even pulling force (see also: Side-effects and precautions).
PHALLOSAN forte can increase YOUR penis length by 1.9 inches in just 6 months
This result was clinical tested
Click on the image to read the complete study!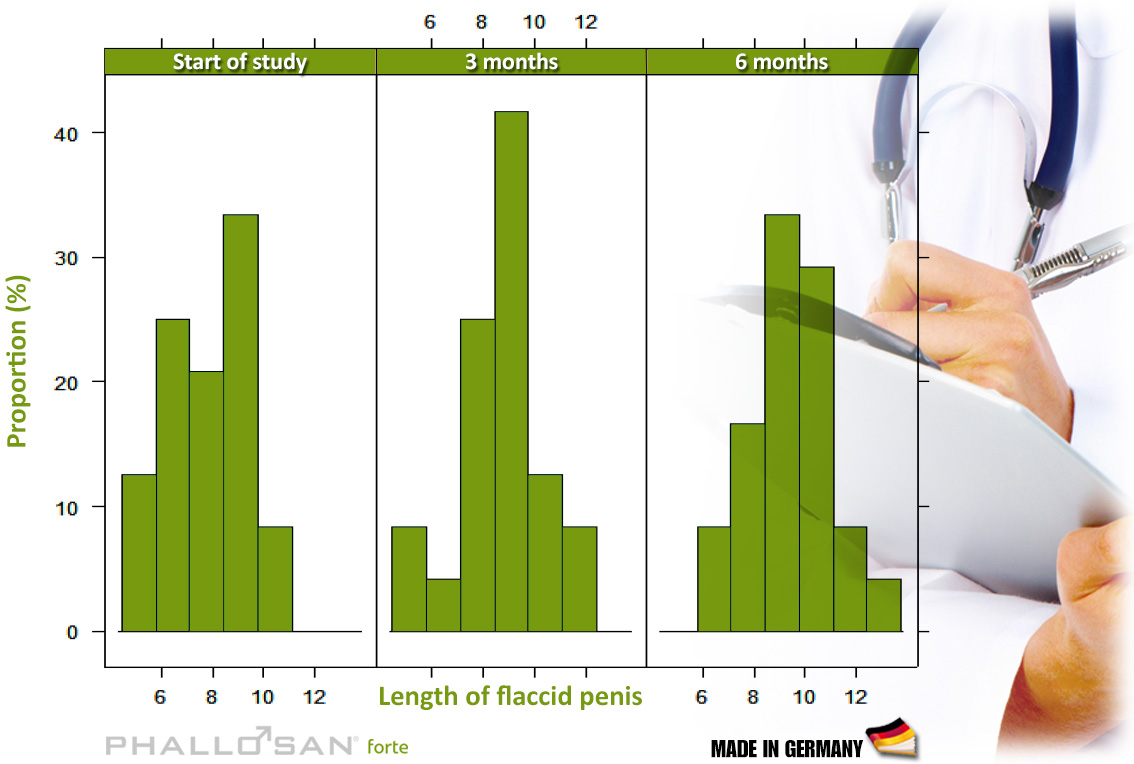 Source:
Clinical study PHALLOSAN - Author: Dr. Clemens Tilke
Possible results of the application can differ from individual to individual and can thus not be guaranteed.